"In 1970 I had a vision of what brain training could be in the future: a simple, powerful, and safe way to relieve suffering that is so easy and intuitive that anyone can use it. NO3 is that elegant vision and it's here now"

- Valdeane W. Brown, Ph.D - Founder
Introducing NeurOptimal ® 3
Simple to use
Intuitive and built from the ground up for Windows10 environment
New Touchscreen Interface
Makes navigating NO3 effortless. Start a session with just a few taps.
Larger set of 20 targets
Including high Hz, up to 63 Hz
New VAULT feature
Provides a more comprehensive and user friendly Client managing system
Unlimited Personal Mode
Personal Mode now available on Professional systems, great for demos and rentals. Switching between a Professional and a Personal license has never been easier!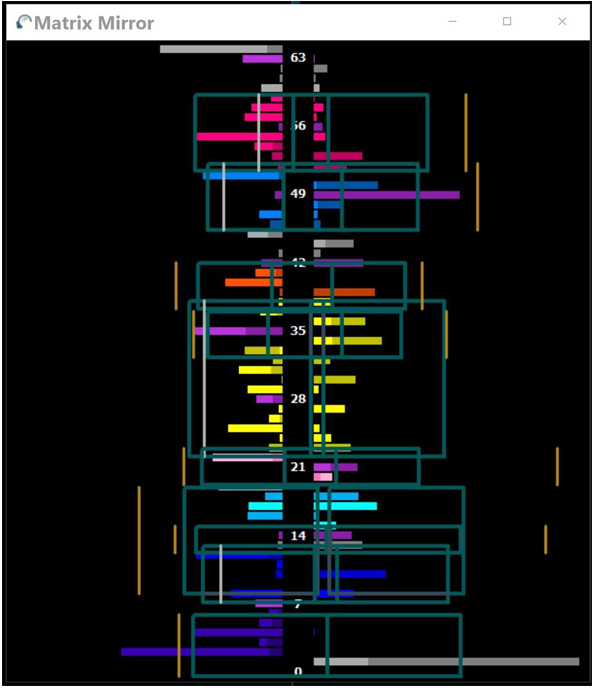 Automated Pre and Post measures
No more separate baselines. A great time-saver for a busy practice! *
Customizable G-Force Visualizer
Exclusively created for NeurOptimal® to provide a more pleasant visual experience
Automatic In-Line adaptive denoising filter
Automatic In-Line adaptive denoising filter for better View following a Session in virtually any environment *
Matrix Mirror
Spectra and Targets now available on a single display *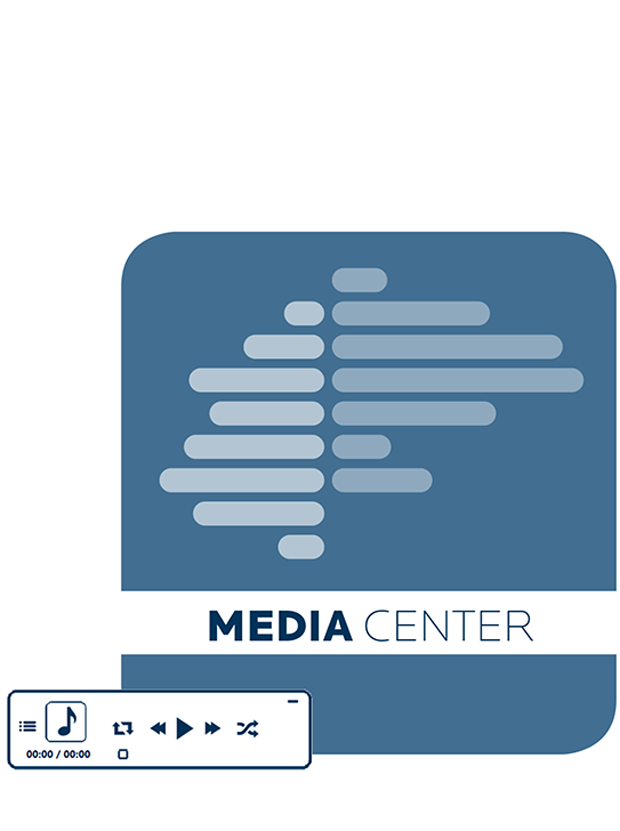 Simpler process
Navigating NeurOptimal®, Starting a Session, Adding a Client, Exporting/Importing Sessions has never been easier
Session Pause
Allows you to resume from where you left off. Whether a session stopped intentionally or not, no need to start over
Media Player
The New NeurOptimal® Media Player lets you choose from a variety of audio/video options for your sessions: movie files, CDs, DVDs, playlists or **streaming options
New Music
Mesmerizing new music by Grammy award winner Jeff Bova composed specifically for NO3 with additional inspiration from Dr. Valdeane W. Brown.
*Only available on NeurOptimal ® 3 Professional version
** Streaming options may vary according to location and internet speed
Want to learn more about NO3?
Join us on Tuesday, March 20th at 2:00 PM EST for an Introduction to
NO3 - Presented by Co-Creator and Chief Software Architect Dr. Valdeane W. Brown!
When can I upgrade my system?
As of April 17th, 2018
Are you a PASS member and interested in becoming a Beta User?
Apply at * [email protected]!
We are currently expanding our Beta group!
*Please include zAmp serial number that is associated with the system you wish to upgrade.
Read what some of our Beta Testers are saying about their experience with NO3…
---
"My clients are loving V3 and they are seeing even greater benefits"

Steve P.

NeurOptimal ® Trainer/Instructor, Australia

From my longtime client of 5 years after her session ended "you should really have a recovery room that I can roll into after my session! That is like 2.0 on steroids!"

Angela M.

NeurOptimal ® Trainer, USA

From client who is 40 year old, owns a NO system. Came in for a 3.0 demo: I definitely noticed 3.0 was stronger. Slept nearly 9 hrs. last night!!!

Natalie B.

NeurOptimal ® Trainer, USA

"I have done 4 sessions and I feel like I'm doing NeurOptimal all over again from the beginning! What I mean by that is...my sense so far is that my new normal, after almost 3 years of NeurOptimal sessions, is being taken to a whole new normal...Already"

Susan T.

NeurOptimal ® Trainer, USA

"Spot on sessions and beautiful music!"

Christina R.

NeurOptimal ® Trainer, Netherlands

"I feel expanded heart energy & a deeper connection to those around me, I wake up happy in the morning & have more energy, my brain is working more efficiently. I feel more grounded, balanced & integrated. I am also more aware of my emotions but I don't feel as stuck in the negative ones"

Jan Y.

NeurOptimal ® Trainer, Canada
How do I upgrade my current system to NO3?
The NO3 Upgrade is FREE for all systems covered under PASS Preview, PASS, and PASS Enterprise. Information on how to install NO3 on your system will be released by April 17th.
*Please verify hardware specification requirements for NO3 in FAQ below.
---
Not a PASS Member Yet?
Join by April 17 and get
the upgrade free
Only...
LEFT!
---
Looking to simply purchase the NO3 upgrade?
Reserve your copy of NO3 today by purchasing the upgrade for your Personal or Professional unit. Just have your zAmp number on hand.
What is the best way for me to stay up to date regarding the rollout?

We will occasionally send out emails and post on the PASS Announcements page, however our Facebook Group called NeurOptimal® Community Group is the best way to get real time, up to date regular information. Please join it now here.

What if I purchase a New Personal or Professional Bundle today?

All New Bundles moving forward will be shipped with NO3. Please note, shipping will begin April 1st 2018

What is the cost of upgrading my system(s) to NO3

The NO3 Upgrade is FREE for all systems covered under PASS Preview, PASS, and PASS Enterprise.

Please contact [email protected] if only some your systems are currently covered under PASS to determine if PASS Enterprise is the right solution for you.

If none of your systems are covered under PASS you have until April 17th to sign up. Sign up can be done on a monthly basis $89/month (on a 12 month commitment) or a $995/year. Please consult this page for more details

What if I just want to purchase the upgrade alone?

No problem! You can purchase the upgrade here. Please verify your system can support NO3 by verifying the hardware requirements below

Will Zengar still support NO2?

Technical Support for 2.0 installations will continue to be available until April 17, 2020 unless Updates to Windows prevent Windows systems from continuing to be able to support the operation of 2.0

What are the NO3 hardware requirements?

NO3 has very specific specifications. Some hardware supports NO3 better than others. If your system is not on the list below, it will not support NO3.

Professional:

Best: Surface Pro 3 8GB, Surface Pro 4 8GB, Surface Pro laptop 8GB

Supports NO3 sessions but with some feature limitations: Asus TP501, Asus TP500LN, Asus TP500LA, Asus All-in-One

Personal: Surface Pro 4 4GB, Asus TP501, Asus TP500LN, Asus TP500LA

My hardware won't support NO3, but I am not in a place to purchase a replacement before April 17th.
Can I still get the free upgrade via PASS?

Yes. As long as you are a PASS member on April 17th (the day NO3 is officially released), you will become an NO3 owner in our records. When you actually collect that upgrade is entirely up to you. Please note, a PASS membership must be purchased for each NO2 license you own that you wish to upgrade.

What if I don't have PASS after April 17th?

After April 17th all non-PASS Members will need to purchase the NO3 Upgrade before joining PASS

I have multiple laptops licensed to one zAmp. Can I upgrade all of them?

No. Upgrades are one per license. In fact, you will be required to unlicense all of your backup systems prior to upgrading to NO3 on any system you own. Logging on to a mousecall now so we can get your file in order prior to the release date will help the process go much more smoothly.

I own multiple NO2 licenses, but only one is covered under PASS. Will they all get the free upgrade on April 17th?

No. On April 17th, your PASS covered license will be upgraded from NO2 to NO3 (in our records), but non-covered licenses are not eligible for free upgrade. Please purchase PASS for any licenses you'd like to upgrade to NO3 prior to April 17th. We now offer the PASS Enterprise for those of you with 3 or more systems.