NOW OFFERING FREE SHIPPING ON ALL ORDERS OVER $299!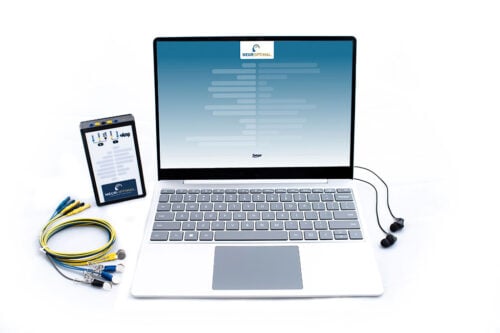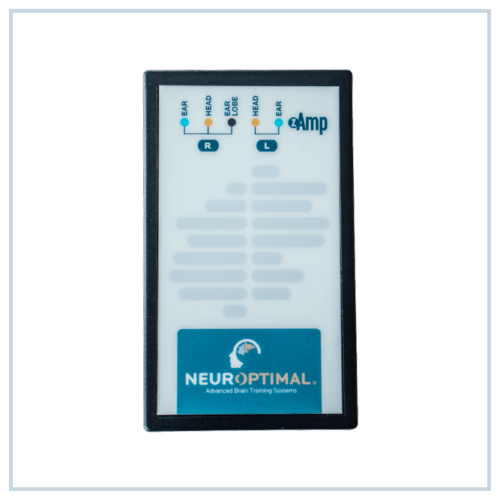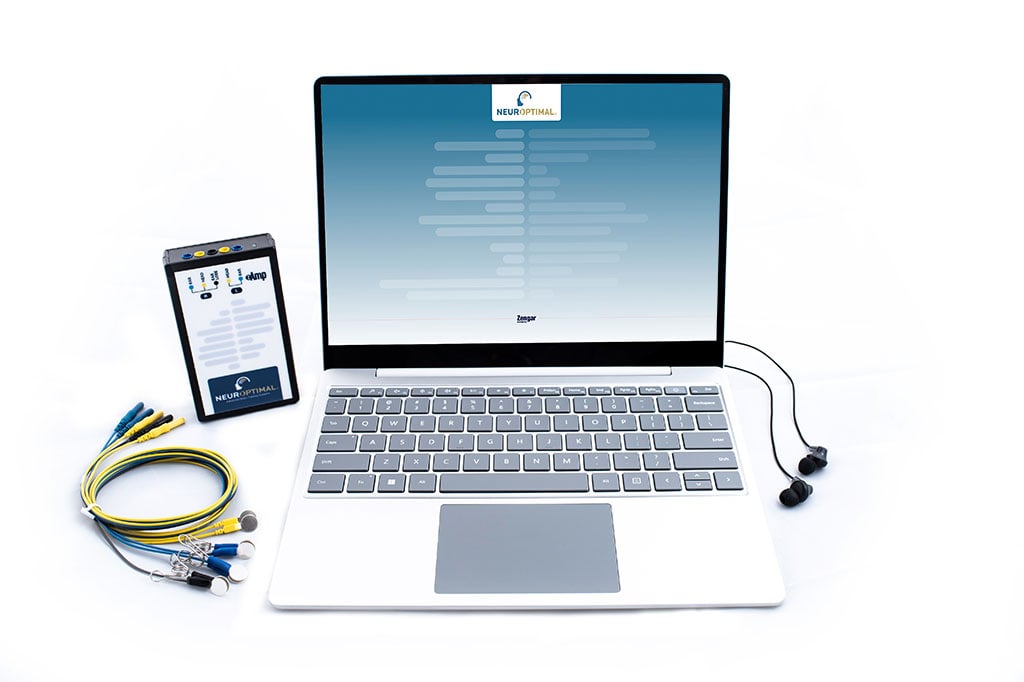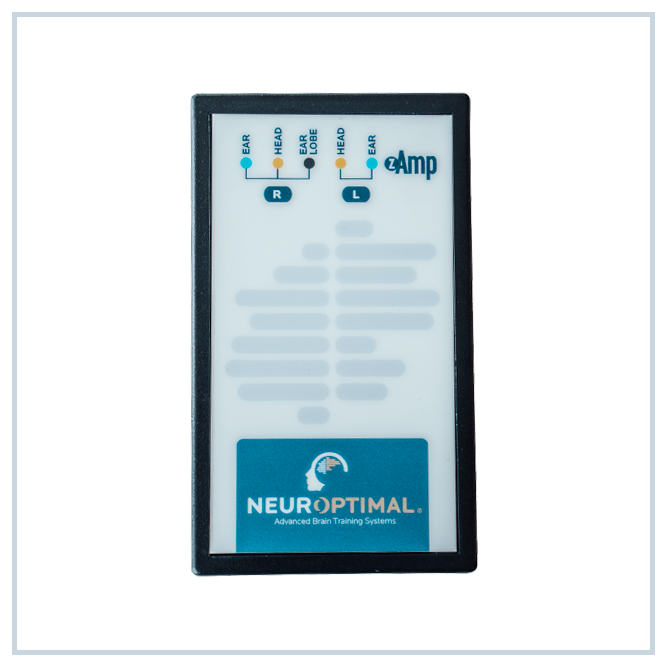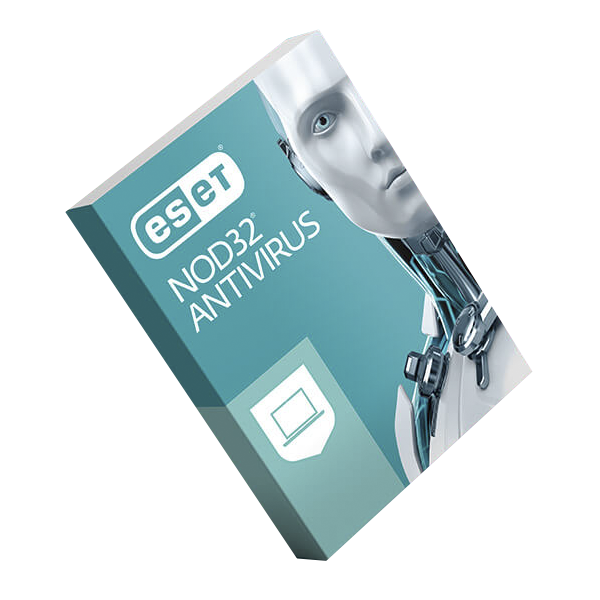 NeurOptimal® Laptop Bundle
Description
Additional information
Terms
Terms
Description

NeurOptimal® is a turn-key, fully automated Dynamical Neurofeedback® system. This bundle comes pre-loaded with the latest NeurOptimal® 3 software which will provide you with:
Simple to use, intuitive and built from the ground up for Windows environment
Unlimited or Limited License (according to purchase)
Touchscreen interface makes navigating NO3 effortless. Start a Session with just a few taps
Larger set of 20 targets including those high Hz, up to 63 Hz (Unlimited)
VAULT feature now provides a more comprehensive and user-friendly Client managing system
Customizable G-Force visualizer to provide a more pleasurable visuals experience
Unlimited systems can be licensed to operate as a Limited system – ideal for rentals with a set number of Sessions and end date for the rental
Easier Session import/export process.
Automatic line noise filter and improved adaptive inline denoising for better graphs following a Session in virtually any environment
The Matrix Mirror allows you to see spectra and targets within a single display
Pause feature which allows you to pick up where you left off. Whether a Session stopped voluntarily or not, no need to start over!
New music by Grammy award winner Jeff Bova composed specifically for NO3

For the Unlimited License Version:
This license has an unlimited number of Sessions available, which means you will never need to purchase Sessions. They will not run out.
For the Limited License Version:
100 Sessions are bundled with this system. Additional Sessions are purchased separately. For more information on Sessions refills please click here.
What is PASS Preview?
PASS Preview is a "lighter" version of PASS provided to new purchasers at the time of their purchase. Trainers may replace their PASS preview membership with a full PASS membership at any time throughout their PASS Preview membership. See our PASS Membership Comparison page for the most current information re: what is and is not covered under PASS Preview.
What are ZenPoints?
ZenPoints are earned as purchase incentives and are applied solely as discounts on future orders and have no monetary value.
*Leasing Availability:
Leasing is currently only available in North America.
– Please note that Windows 11 (specifically Windows Media Player) does not natively support DVD playback and therefore DVDs cannot be used with NeurOptimal® software. Laptops do not have internal CD/DVD drives.
Additional information
Dimensions
278.2mm x 206.2mm x 15.7mm (10.95" x 8.12" x 0.62")
Display

Screen: 12.4" PixelSense™ Display
Resolution: 1536 x 1024 (148 PPI)
Aspect ratio: 3:2
Touch: 10-point multi-touch

Memory
8GB LPDDR4x RAM
Processor
Quad Core 11th Gen Intel® Core™ i5-1135G7 Processor
Security

Firmware TPM 2.0
Enterprise-grade protection with Windows Hello sign-in
One Touch sign in with Fingerprint Power Button

Operating System
Windows 11 Pro
Power Supply

39W Power Supply
Weight
1,127 g
Storage
Removable SSD drive 128GB
Graphics
Intel® Iris® Xe Graphics
Connections

1 x USB-C®
1 x USB-A
3.5 mm headphone jack
1 x Surface Connect port

Cameras, video, and audio

720p HD f2.0 camera (front-facing)
Dual far-field Studio Mics
Omnisonic® Speakers with Dolby® Audio™ Premium

Wireless

Wi-Fi 6: 802.11ax compatible
Bluetooth® Wireless 5.1 technology

Exterior

Top: Aluminum
Base: Aluminum and polycarbonate composite resin system with glass fiber and 30% post-consumer recycled content.

Warranty

30-month limited Microsoft hardware warranty

Keyboard layout

Activation: Moving keys
Layout: QWERTY, full row of function keys (F1 – F12)
Windows key and dedicated buttons for media controls, screen brightness
| | |
| --- | --- |
| Weight | 9 lbs |
| Dimensions | 16 × 10 × 8 in |
| Select Your Hardware | Surface Laptop Go 2 – i5 – Unlimited License |
Price: Final cost may vary world wide due to differences in local taxes, duties and possibly shipping costs. Import tariffs are the responsibility of the purchaser. (Does not apply to US and Canada).
Payment Options: VISA, MasterCard, PayPal, cashier's check and electronic funds transfer.
Shipping and Handling: Shipping charges are included for continental US and Canada.
Delivery Time: Orders typically ship in 7-10 business days from the time of order processing.
Cancellations and Returns: Orders may be canceled or returned within 30 days for a refund less a 20% restocking fee and the cost of replacing consumables (includes sensors) damaged or missing components and shipping by Zengar®'s carrier.
Warranties: Zengar® warranties its zAmp for 2 years. System hardware is warrantied by the manufacturer (Microsoft) for one year. Owner is encourage to register their system with Microsoft once they receive it, to ensure a full year of service. ESET subscription active for one year – annual renewal is free for all paid PASS members.
Export/Import Regulatory Requirements: Customer will abide by all laws pertinent to the US, Canada and their own country with regard to export and import regulations.
NeurOptimal® Purchase Agreement: End user is licensing the use of NeurOptimal® software subject to the terms and conditions of the End User License Agreement (EULA). NeurOptimal® is sold on the understanding that it is being used lawfully within owner's state, province or country. Determining applicable laws is responsibility of purchaser.
A Note About System & Internet Requirements: NeurOptimal® needs to be connected to the internet in order to launch. There is a seven day grace period, to allow for the occasions your internet is down or you are in an area without internet. Should you expect to be without internet for more than 7 consecutive days, please contact us beforehand so that we can accommodate you. If you're offline for more than 7 consecutive days unexpectedly, we recommend using your cellular phone as a hot spot in order to launch NeurOptimal®.

Read the full Terms and Conditions
Price: Final cost may vary world wide due to differences in local taxes, duties and possibly shipping costs. Import tariffs are the responsibility of the purchaser. (Does not apply to US and Canada).
Payment Options: VISA, MasterCard, PayPal, cashier's check and electronic funds transfer.
Shipping and Handling: Shipping charges are included for continental US and Canada.
Delivery Time: Orders typically ship in 7-10 business days from the time of order processing.
Cancellations and Returns: Orders may be canceled or returned within 30 days for a refund less a 20% restocking fee and the cost of replacing consumables (includes sensors) damaged or missing components and shipping by Zengar®'s carrier.
Warranties: Zengar® warranties its zAmp for 2 years. System hardware is warrantied by the manufacturer (Microsoft) for one year. Owner is encourage to register their system with Microsoft once they receive it, to ensure a full year of service. ESET subscription active for one year – annual renewal is free for all paid PASS members.
Export/Import Regulatory Requirements: Customer will abide by all laws pertinent to the US, Canada and their own country with regard to export and import regulations.
NeurOptimal® Purchase Agreement: End user is licensing the use of NeurOptimal® software subject to the terms and conditions of the End User License Agreement (EULA). NeurOptimal® is sold on the understanding that it is being used lawfully within owner's state, province or country. Determining applicable laws is responsibility of purchaser.
A Note About System & Internet Requirements: NeurOptimal® needs to be connected to the internet in order to launch. There is a seven day grace period, to allow for the occasions your internet is down or you are in an area without internet. Should you expect to be without internet for more than 7 consecutive days, please contact us beforehand so that we can accommodate you. If you're offline for more than 7 consecutive days unexpectedly, we recommend using your cellular phone as a hot spot in order to launch NeurOptimal®.

Read the full Terms and Conditions