Brain Training & Sports
Brain Training & Sports
Get the edge you're looking for
Get the edge you're looking for
"The first time I ever picked up a golf club I was a 10 handicap. At the end of the season I was informed I was the most improved player by handicap index. NeurOptimal® is really about helping the CNS just return to present. In the end you really have to own your own rhythm, own your own tempo, and that really means getting back inside to your own experience. With NeurOptimal® the possibilities are endless."
Dr. Valdeane Brown, Ph.d
Avid Golf Player, Creator of NeurOptimal®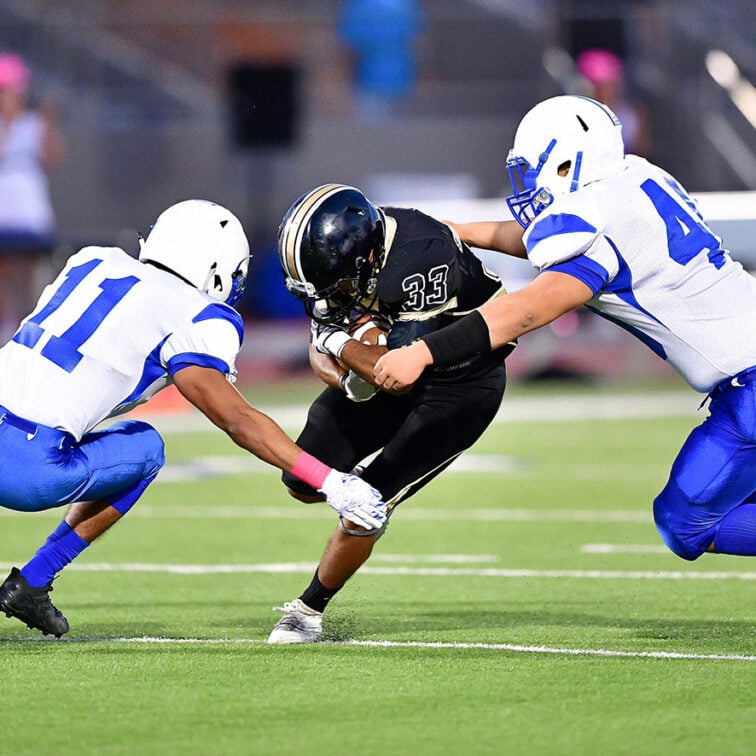 Ludivine Lasnier
Pro K1 & Muay Thai Champion, NeurOptimal® User
NeurOptimal® and Sports
Have you ever noticed how a quarterback can immediately improvise when a play doesn't go as planned? Or how a hockey player can anticipate the movements of other players, all while skating at top speed? Or how a soccer player can predict the trajectory and distance of the ball as soon as it is kicked? Or how a boxer can instantly recoil to avoid an opponent's blow?
There simply is no denying that when an athlete's brain and body are working in tandem, making accurate split-second decisions, and effortlessly pivoting as the need to do so develops, they are performing at their personal best.
The Power of Training Your Brain
NeurOptimal® represents the cutting-edge of neuro-technology today. With the required expertise built into the system, its unsurpassed ease of use, and millions of hours of experience have shown NeurOptimal® to be the effective, safe choice for those seeking the most out of life.
Our brain is unique in its complexity and ability and is the source of daily habits, mindset and function. We train for the discovery of what our brain is capable of. We train for promoting wellness. We train for continued growth.
Jérémy Houbeaut
Former Professional Soccer Player, Spokesperson for
COMITÉ PARALYMPIQUE & SPORTIF FRANÇAIS, NeurOptimal® User
Training Your Mind & Your Body
The sports & athletics world is inherently competitive. Most athletes are constantly training their bodies, improving endurance and building muscle memory… while often neglecting to keep their brains similarly efficient.
The result? A loss of focus, lack of confidence, diminished energy and the inability to quickly size up a situation that can give their opponent(s) the upper edge and hand them the win.
More and more high-performance athletes are becoming aware of the importance of keeping the brain as fit as the body! Many sports clubs, trainers, coaches, and individual athletes have discovered that brain training with NeurOptimal® can provide a mental edge over the competition and have them performing at their very best. Added benefits are the ability to better cope with defeat and with the pressure of performance anxiety.
Each and every athlete, regardless of the sport or level of experience, stands to benefit from regularly training their brains. NeurOptimal® can help improve mental acuity by helping you feel more calm, more focused & more confident, by promoting healthy sleep habits, by helping you manage stress better and so much more. Learn more about how adding NeurOptimal® to your training regimen can help give you the edge you're looking for.
Govert Viergever
Dutch National Team Olympic Rower, NeurOptimal® User